WELCOME CLASS OF 76
You found it! This is the homepage for the Lawndale High School Class of 1976 and will be the place to go to find all of the information about our upcoming 40 Year Class Reunion. Can you believe it has been 40 years? Planning is well underway, so check our site often!
If you're a Lawndale High School Alumni, Class of 1976 - Click on "Classmates Profiles" link then find and click on your name to register on the site. Create your profile and please don't forget to add some recent photos of yourself, your family, children, Grandchildren. It's FREE to join, totally secure & password protected!
We also welcome faculty members and Lawndale High School Alumni from other graduating classes (even different High Schools) that have strong ties with our class. We can add your name to our guest list, which will allow you to complete your registration and set up your profile. Please Contact us at lawndalehigh76@gmail.com with your request.
Creating a profile automatically joins you to the web site and will allow you to have full access. It will also allow us to keep you up to date with the reunion and any other future functions. You will have the option to securely communicate with other classmates. You control what level of communicatons you want to have in your profile. This is the official Lawndale High Class of 76 web site and will be the main way we communicate with you.
PLEASE HELP LOCATE OUR MISSING CLASSMATES
To make this website and our upcoming 40 year reunion a success, please encourage your fellow classmates to register.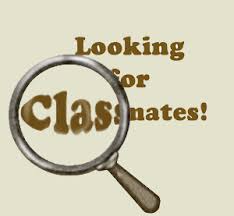 ANNOUNCEMENTS
Lawndale High Class of 76'
45 Year Reunion Cruise 2021
That's right folks...
We have a date, a venue,
Reunion Coordinator: Bill Neubauer
What: 4 Day Baja Mexico Cruise departing out of Long Beach, CA
Cruise Ship: Carnival Inspiration
Cruise Dates: Departs Monday, May 17 2021 - Returns Friday, May 21 2021
Itinerary:
Mon - May 17 Departs Long Beach at 5:30pm
Tues- May 18 Catalina Island 7:30am - 4:30pm
Wed - May 19 Ensenada Mexico 8:00am - 6:00pm
Thurs- May 20 Fun Day at Sea
Fri - May 21 disembarks Long Beach at 7:00am
Cost per person based on Double Occupancy:
Inside Cabins $392.64 and up (includes taxes & port fees; does not include gratuities)
Outside Cabins (window) $452.64 (includes taxes & port fees; does not include gratuities)
Due to the length of the cruise and the fact you should not be spending much time in your room (smile) no balcony or suites were reserved. Work with Terri for cost if interested.
Deadlines:
By March 2nd, 2020 $25 deposit per person due to reserve your spot
After March 2nd Deposit increases to $150 per person to reserve your spot
Cost of cruise may increase after the 19th depending on the current general public rate at that time.
Next payment of $150.00 due January 2021
Final payment due March 2021
Note: You can pay in full for the cruise at any time prior to March 2021
Travel Agent Contact Info:
Terri Yates (Richard Hagemann's sister)

yates2000@earthlink.net
310-706-7641
Tell all of your friends and classmates to join us!